"I'm not experiencing a mental health crisis, I just need my meds." As counselors who work in a mental health crisis program, this is something we commonly hear from clients every day. In some cases, this might be true. However, in other circumstances, a mental health crisis may be bubbling up just below the surface. This is where crisis stabilization services in NJ come into play.
What is a Mental Health Crisis?
A mental health crisis can look different for every person who walks through our doors, so how does someone identify the warning signs and put measures into place to avoid or minimize a potential crisis? If someone has experienced a mental health crisis in the past, they may be more aware of their warning signs and put crisis stabilization services into place before ending up in a hospital. But what if a person has never had a mental health crisis before or their judgment is impaired? What are some of the warning signs?
According to the National Alliance on Mental Illness (NAMI) website, warning signs of a mental health crisis could include: social withdrawal, mood and thought disturbances, irregular expressions of feelings, and changes in behavior.
In other words, a person struggling with a mental health crisis may seem to have lost interest in activities, hobbies, and socializing as they once had. School or work performance may begin to slip as well.
Affected individuals may also exhibit poor concentration, tearfulness, isolation, and a lack of personal hygiene. This could indicate an increase in symptoms of a mental health issue. Changes in sleep patterns, hyperactivity, bizarre behavior, and reporting they are seeing/hearing things other people don't claim to see/hear could indicate a potential crisis. And of course, someone reporting thoughts to end their life, or the life of someone around them, is an immediate call to action in getting someone help through crisis stabilization services.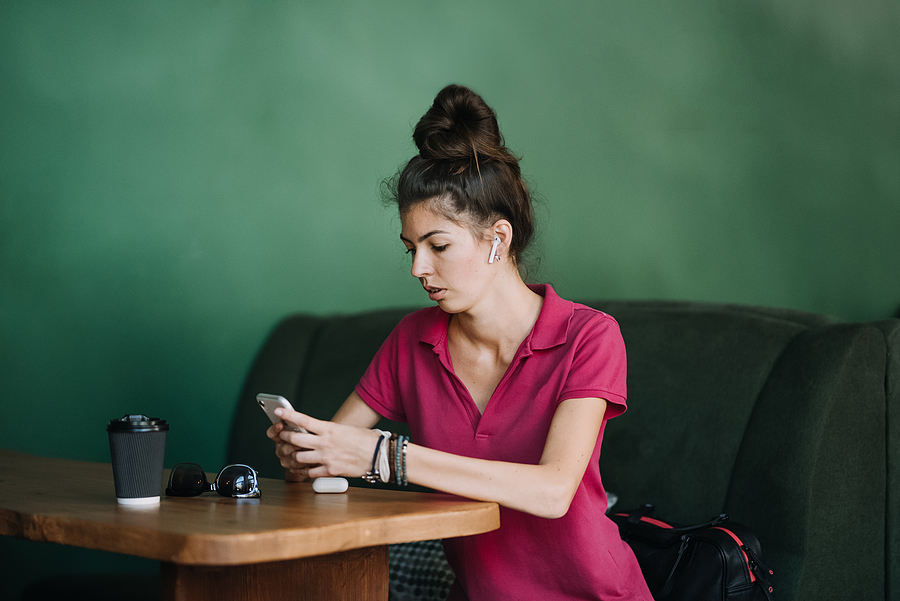 Why Do People Experience Mental Health Crises?
How and why would someone experience a mental health crisis? Can't they just "deal with a situation better" or "get over " whatever is bothering them? In short, no.
Not everyone has the same life experiences as the next person, nor does everyone have the same resiliency and tolerance to stressful situations. Stressors from work or school, cultural differences, living environments, a history of trauma or violence, a family history of mental health diagnoses, and substance use can all affect people differently.
Ways you or I have learned to deal with stressful situations may not be helpful for someone going through a similar situation. Ways people have been able to cope with stressful situations in the past may not be effective anymore. People may find themselves in various stages of life and dealing with issues for the first time.
Loss of a job or a relationship can cause significant life changes for someone who now may be facing financial worries, lack of insurance, the loss of a home, family discord, and custody issues. An injury may lead someone to become dependent on pain medications or reduce their ability to remain independent in their home. Relocating to a new town or state may mean having to find new treatment providers for both mental and physical needs. Loss of (or changes to) health insurance may mean their current providers aren't able to treat them any longer, or they are no longer able to pay for doctor visits and prescribed medications. Let's not forget transportation issues, homelessness, legal problems, and the usual"sorry, but there is a 6-month waitlist to be seen by a provider."
And yes, "I just need my medications" is considered a potential mental health crisis if not addressed in a timely manner. Medications prescribed by mental health professionals are often used to target symptoms of depression, anxiety, substance use, psychosis, and bipolar disorders. Running out of medications may lead someone to "skip doses" or "break pills" to make them last longer while they try to get a new prescription. Taking less medication than prescribed can reduce the therapeutic benefit of certain medications and may lead to an increase of auditory or visual hallucinations, panic attacks, poor sleep, cravings to use substances, withdrawal symptoms, and thoughts of harming themselves or someone else.
Crisis Stabilization Services
So, what now? Where do people turn when they need help but have no idea where to start finding crisis stabilization services in NJ?  The State of New Jersey offers Early Intervention Support Services (EISS) in all 21 counties. These supportive programs are in place to help individuals "navigate the system," get immediate crisis stabilization services, meet with clinical staff to assess their current mental health needs, provide linkage to other community resources, and most importantly to provide help before someone ends up in an emergency room.  
These programs typically employ psychiatrists, psychiatric nurse practitioners, therapists, social workers, case managers, and peer support personnel who are all there to work with an individual to address the current (or pending) crisis, assess for safety risks, stabilize the need for medications, and provide support and resources for long term treatment.
Crisis Stabilization Services in Ocean County
Ocean County, New Jersey offers 2 such programs to help address mental health needs and provide immediate crisis stabilization through Bright Harbor Healthcare.
First, the Community Resource for Emergency Support and Treatment (CREST) Program "provides rapid access to crisis intervention services for community residents experiencing a mental health crisis." At the CREST program, an individual can simply "walk in" to either of their 2 locations and meet with clinical staff to assess their current mental health needs. If a client is agreeable and meets program requirements, they are offered a second appointment to complete an intake where a full history can be discussed and treatment options explored. Following those 2 appointments, an individual can then meet with a prescriber to discuss medication needs and be linked to a case manager who helps the client achieve their goals for ongoing care. This program can typically be utilized for 30-45 days.
The second program offered through Bright Harbor Healthcare is the Crisis Stabilization Program. Much like the CREST program, the process for assessment and intake is the same, however, most of the services offered through the Crisis Stabilization Program are targeted to help an individual who is actively using illegal substances, or needs ongoing treatment following a recent detox/rehabilitation discharge. Individuals in these types of programs are able to receive longer-term treatment support and more intensive case management support. In both programs, individuals are able to meet with benefit coordinators to address insurance needs, transportation to upcoming appointments, and additional resources for homelessness and domestic violence if applicable.
What are the Requirements?
Now you're asking, what's the catch? What are these "requirements?" They're pretty simple actually. The client needs to be over the age of 18, a resident of the county in which they are seeking services, and not currently receiving case management support from another program. That's it.
If the client lives in another county, the clinical staff can help contact the appropriate EISS program with the client and provide additional resources as needed. If someone is actively using substances and feels they need to go into a detox/rehabilitation program, clinical staff can help the client navigate that system too. Lack of finances or insurance coverage should not be a barrier to receiving services, and individuals can receive help in trying to obtain insurance or see if they qualify for other government assistance programs.
What if the mental health crisis is far too great, and a client feels they need to go to the hospital to help ensure their safety and the safety of those around them? The staff at programs like CREST and Crisis Stabilization can help there as well.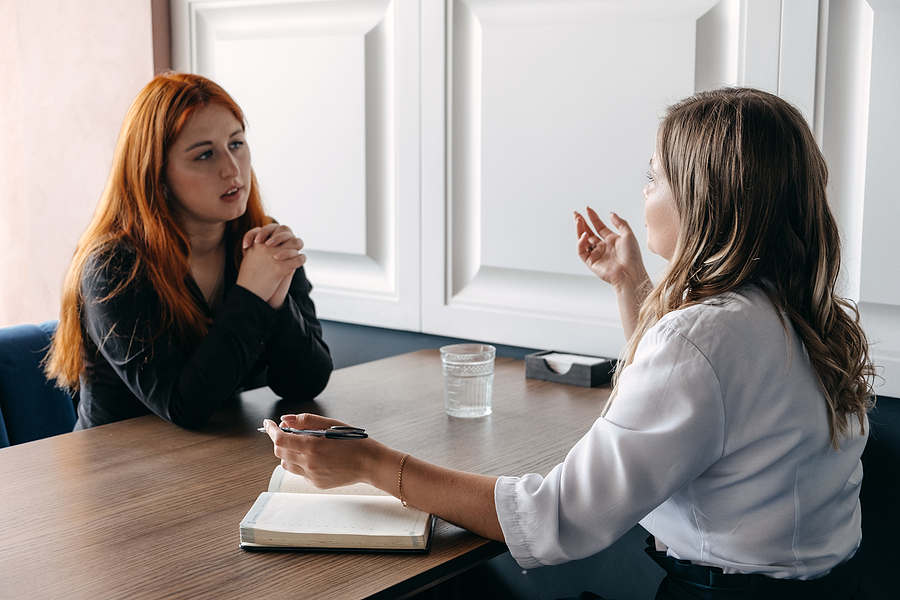 Bright Harbor Healthcare is Here For You
At Bright Harbor Healthcare, the staff works together to help identify risks, explore warning signs, develop safety plans, and coordinate a Psychiatric Emergency Screening Service (PESS), if that is ultimately deemed to be needed. Nobody enjoys going to the hospital, and nobody enjoys telling someone they think they need to go to the hospital, but sometimes that is the only option.
Though the CREST and Crisis Stabilization can typically complete an assessment, intake, and psychiatric evaluation with a client within 24-72 hours, sometimes that's just not fast enough. When a PESS evaluation is needed, the clinical staff can contact the local screeners, provide transportation if needed, and collaborate with family members, emergency room staff, and local police departments to make the process as smooth as possible.
Knowing about these types of crisis stabilization services and programs can be helpful if you or someone you know is struggling with mental health or substance use issues. Identifying potential warning signs and ways to help address a mental health crisis head-on can help someone faster and more efficiently than trying to "navigate the system" on their own. Should you find yourself in Ocean County, New Jersey, and in need of crisis stabilization services, just look for Bright Harbor Healthcare, we're here to "Build Better Tomorrows, One Life at a Time." Contact our team today!
If you or someone you know is struggling with symptoms of mental health or substance use additional resources can be found at the below links:
Bright Harbor Healthcare:
CREST/Crisis Stabilization Program
Toms River Location: 732-240-3760 Opt 1
Manahawkin Location: 609-597-5327 Opt 2
National Alliance on Mental Illness:
NAMI HelpLine: 800-950-NAMI (6264)
Text "NAMI" to 741741 to reach the Crisis Text Line
Mental Health Association of New Jersey:
Call 1-866-202-HELP(4357)
TTY: 877-294-4356
National Suicide Prevention Lifeline:
suicidepreventionlifeline.org/
Call 1-800-273-TALK (8255)
Call, Text, or Chat: 988- Coming soon
Substance Abuse and Mental Health Services Administration
Candice Lynn Ferretti, MS, LPC, LCADC, NCC