Have you been considering TMS therapy in NJ but aren't sure who to turn to? Bright Harbor Healthcare is here for you. Let's start with reviewing what exactly TMS is.
TMS therapy was designed to assist adults who are struggling with depression and are not benefitting from antidepressant medication and talk therapy. It's important to know that TMS is not ECT (electroconvulsive therapy). Unlike ECT, TMS is completed on an outpatient basis. There is no sedation involved, patients can drive themselves to and from appointments, and they can resume normal activities immediately following treatment.
During TMS therapy, short magnetic pulses stimulate nerve cells in the brain that are responsible for emotional judgment and mood regulation. Patients can watch TV, relax, or engage in conversation with the trained clinician while treatment is being provided.
Finally, TMS therapy is FDA approved and covered by most major insurances. Best of all, it's non-invasive! TMS does not involve surgery, anesthesia, or sedation of any kind. Sounds too good to be true right? We promise, it's not.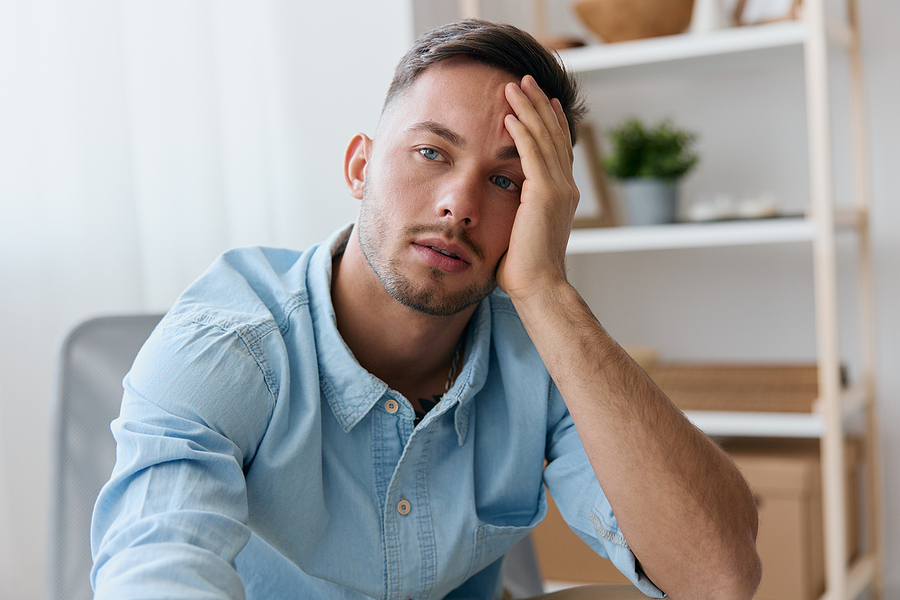 How to Get Started
If you have already been diagnosed with depression by your healthcare provider and do not feel your treatment is working, you should speak with them about TMS therapy in NJ. If you haven't been diagnosed with depression by a medical or mental health professional, but are concerned you may be suffering from depression, you can start by meeting with your Primary Care Doctor and ask them to complete a PHQ9 with you. This is a quick assessment tool to help determine if symptoms of depression are present. Then depending on your score, you and your doctor can discuss treatment options.
Additionally, if you are unable to make an appointment with your Primary Care Doctor, Bright Harbor Healthcare's CREST program offers rapid access to mental health assessments and services for adults. No appointment needed!
It's important to note that if you think TMS may be right for you but are not currently working with a treatment provider for your depression, you can still call our Access Center and ask for a TMS therapy consultation.
You may also want to pop over to our TMS Therapy web page to learn more and visit our FAQ section!
You want to be prepared to provide your medical and mental health history as well as a history of treatment and services to the TMS provider. They will need to know of any medical diagnoses or issues you may have, a list of medications you are taking, and any substance use. With this information, the TMS treatment team can determine how TMS therapy in NJ can effectively and safely help you.
TMS starts with a free consultation with an available provider. Bright Harbor Healthcare offers free TMS Therapy consultations and would ask that you bring the above-described information with you to the consultation. Additionally, the Bright Harbor Healthcare TMS team will ask you to sign releases of information so that they can contact your other healthcare providers and obtain any relevant medical records to help in determining if TMS Therapy is right for you.
Once the TMS Treatment team has met with you, reviewed all your past medical history and treatments, they will let you know if you can begin TMS in NJ.
Where to Get Started
Bright Harbor Healthcare is the best place to get started. Our TMS therapy program is conveniently located at the Jersey Shore. Your first step in receiving treatment is by calling our Access Center and requesting TMS Therapy. Our friendly and knowledgeable Access Center staff will ask you for some basic information and schedule you a consultation with our TMS Clinician. Following your consultation and desire to move forward with TMS treatment, you will be scheduled for a full psychiatric evaluation with one of our specialists.
Once it's been determined that TMS Therapy in NJ is right for you, you complete a process called Mapping. Mapping is a process in which the specialist locates the best place to conduct TMS and the dose level. During mapping, they will pinpoint the left dorsolateral prefrontal cortex. This is located above the left temple is where treatment is applied. The next step is to schedule your daily treatment sessions. Treatment sessions are done 5 days a week for a total of 34-36 treatment sessions. Each treatment session lasts about 25 minutes. Many people receive their TMS Therapy treatment before work, on their lunch break, or on their way home from work.
There are some things to keep in mind when considering TMS:
Because TMS therapy is non-invasive and non-systemic, adults receiving TMS Therapy can drive themselves to and from their appointments and resume normal activities immediately after treatment. When compared to other treatments for serious depression, TMS provides significant benefits:
No weight gain side effects
No sexual dysfunction side effects
No nausea, tremors, dry mouth, diarrhea, headaches, constipation, sweating, sleepiness, or anxiety
No memory impairment
No anesthesia or muscle relaxant medications are used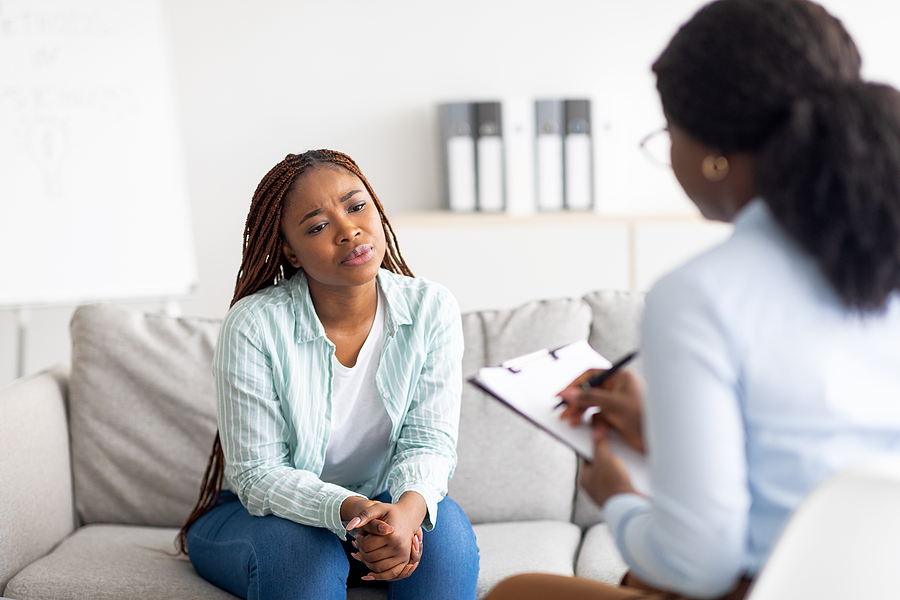 For TMS Therapy in NJ, Choose Bright Harbor Healthcare
What are you waiting for? Bright Harbor Healthcare is ready to get you started on your journey to lasting relief from depression. Our TMS professionals are eager to provide you with the relief you've been waiting for. If you still have questions about TMS and depression, check out our TMS FAQs or read our helpful blog. Above all, if you're ready to begin a better tomorrow, reach out to Bright Harbor Healthcare today.