Depression is significantly on the rise. New Jersey is home to more than 6 million adults. The national prevalence rate for Adults with depression is 8.4%. That means more than 57,000 adults in NJ are suffering from depression. The most common forms of treatment for depression are medications and talk therapy. But what do you do when you are an adult struggling with depression and these treatment options are not working? You should consider TMS Depression Treatment in NJ. Let's go through step by step what you can expect when looking for TMS Depression Treatment in NJ.
Step 1: Is TMS Therapy Right for Me?
TMS Therapy, or Transcranial Magnetic Stimulation, is a depression treatment for adults who have been diagnosed with depression and have not experienced the relief expected from traditional depression treatments.
If you have been diagnosed with depression and are not experiencing relief, you should speak with your healthcare provider right away about TMS depression treatment. TMS therapy is also used when side effects from antidepressants are intolerable or need to be avoided.
If you haven't been diagnosed with depression by a medical or mental health professional, but are concerned you may be suffering from depression, it sounds like it's time to make an appointment to speak with someone. You can start by meeting with your Primary Care Doctor and ask them to complete a PHQ9 with you. This is a quick assessment tool to help determine if symptoms of depression are present. Then depending on your score, you and your doctor can discuss treatment options. Additionally, if you are unable to make an appointment with your Primary Care Doctor, Bright Harbor Healthcare's CREST program offers rapid access to mental health assessment and services for adults. No appointment is needed!
Step 2: How Do I Qualify for TMS Therapy?
You can easily complete a google search for 'TMS Therapy' to see where there is available TMS Depression Treatment in NJ. Once you find a provider closest to you, you can call to inquire about more information and set up a consultation. At Bright Harbor Healthcare, we offer free consultation sessions to adults interested in TMS Therapy for depression.
When speaking with the TMS Depression Treatment provider, it is important to have all your medical and mental health treatment information available. This means a list of mental health and medical providers, the type of treatment and medications you may have tried, and any medical conditions you may have. It's also very important to be able to discuss any side effects of medications. This helps the TMS therapy team best understand how TMS therapy can benefit you and work to have your medical insurance company authorize the treatment. Most importantly, this information helps the TMS treatment team know if TMS Therapy is a safe treatment option for you and will bring you the relief from depression you want.
The TMS team may also ask you to sign releases of information so that they can contact our other healthcare providers and obtain any relevant medical records to help in determining if TMS Therapy is right for you.
Once the TMS Treatment team has met with you, reviewed all your past medical history and treatments, they will let you know if you can begin TMS Depression Treatment in NJ.
Step 3: The First TMS Depression Treatment Session
The first TMS therapy session is called Mapping. This is the process by which the TMS Therapy doctor locates the best place to conduct TMS and the dose level. During mapping, the TMS doctor will pinpoint the left dorsolateral prefrontal cortex. This is located above the left temple, and this is where TMS therapy treatment is applied.
Many brain functions occur in the left dorsolateral prefrontal cortex. This includes short-term and responsibility for emotional responses. When people are suffering from depression, this part of the brain tends to be underactive. This is directly related to the severity of the person's depressive symptoms. Additionally, this area of the brain is linked to the limbic system, which is deep in the brain and is responsible for behavioral and emotional responses.
The TMS specialist must first find your primary motor cortex. To do this, they will use the TMS device to deliver short magnetic pulses to this area which controls movement in your right hand. When they find the right spot, your right hand or thumb will twitch. The doctor then moves the device approximately two inches closer to your forehead, which is where the TMS treatment will occur. Now you are ready to begin your TMS Therapy Treatment sessions!
Step 4: Receive Treatment and Repeat
Now that you're mapped, all you have to do is follow the TMS therapy course of treatment. TMS treatment requires 34-36 sessions to be most effective. To get all these sessions done, TMS patients receive a treatment once a day for 5 days a week, typically Monday through Friday. Treatment sessions take approximately 25 minutes to complete, so many patients get TMS therapy sessions on their way to or from work, or even on a lunch break.
At first, signing up for TMS depression treatment in NJ might seem like a huge commitment and you're not sure how to fit it in. However, committing to six weeks of treatment for real depression relief has made a huge positive impact on the lives of people who have undergone the treatment. It is a short-term commitment for a very long-term impact. Many patients report they start feeling better and sleeping better within the first few weeks. During your treatment session, you can watch TV, chat with the TMS therapist, or simply close your eyes and relax.
Because TMS therapy is non-invasive and non-systemic, patients drive themselves to and from their appointments. They can resume normal activities immediately after treatment. When compared to other treatments for serious depression, TMS has some significant benefits:
No weight gain
No sexual dysfunction
No nausea, tremors, dry mouth, diarrhea, headaches, constipation, sweating, sleepiness or anxiety
No cognitive impairment that was observed in ECT treatment such as memory impairment
No anesthesia or muscle relaxant medications are needed
Patients are awake, alert and can resume activities immediately after treatment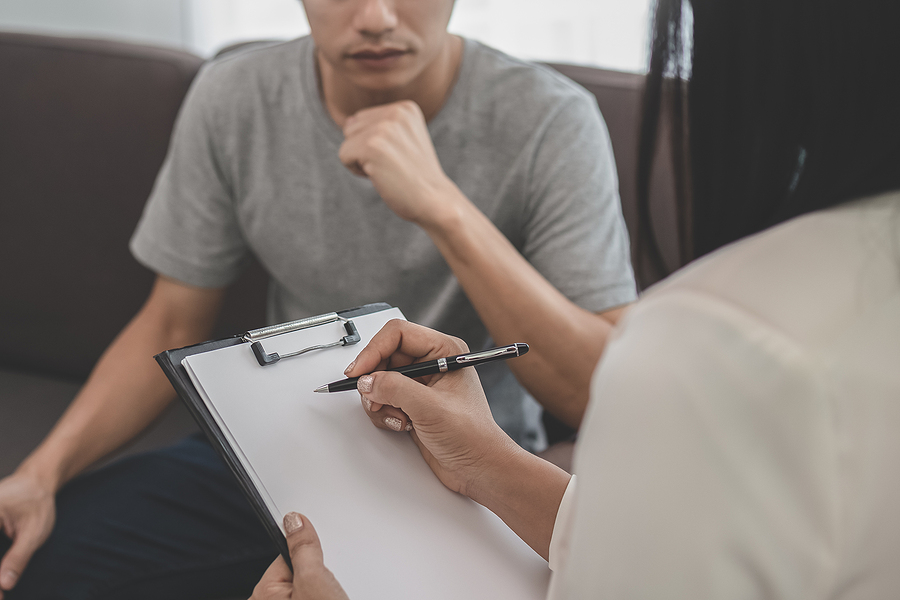 Are You Ready for TMS Depression Treatment in NJ?
What are you waiting for? Bright Harbor Healthcare is ready to get you started on your journey to lasting relief from depression. Our TMS professionals are eager to provide you with the relief you've been waiting for. If you still have questions about TMS and depression, check out our TMS FAQs or read our helpful blog. Above all, if you're ready to begin a better tomorrow, reach out to Bright Harbor Healthcare today.