Transcranial Magnetic Stimulation
A Better Tomorrow Can Begin Today
Transcranial Magnetic Stimulation (TMS) in NJ
Many feel like their depression will never get better. Experience lasting relief from depression without medication or its side effects. Our highly effective Transcranial Magnetic Stimulation (TMS) Depression treatment is covered by most insurances and offers you the opportunity to re-engage in your life faster.
At Bright Harbor Healthcare, we offer a long-lasting solution to depression so you can live your best life, and finally feel better.
What is Transcranial Magnetic Stimulation?
Transcranial magnetic stimulation (TMS) is a non-invasive procedure that uses magnetic fields to stimulate nerve cells in the brain to improve symptoms of depression. TMS treatment delivers a repetitive magnetic pulse that stimulates nerve cells and produces changes in neuronal activity in the areas of your brain related to mood control and depression. This method for treating depression has proven to be effective when other treatments have been unsuccessful.
The TMS Treatment Process:
Signs TMS Treatment is Right for You
TMS Treatment for Depression
Many individuals feel like their depression will never get better after trying countless treatment modalities.
Depression can be caused by several different factors including abnormalities in brain chemistry, genetics, life events, medical conditions, and medications. While there are several different treatment options for depression, TMS has been growing in popularity thanks to high effectiveness in treating major depressive disorder. When struggling with treatment resistant depression, Transcranial Magnetic Stimulation is the best solution.
Our non-invasive, drug-free, and FDA-approved TMS Treatments can provide the long-lasting results you never thought were possible.
Getting Started With TMS Treatment in NJ
At your first TMS Treatment session, we will meet with you to thoroughly discuss your major Depression symptoms and take a full history of previous mental health treatments and medical conditions. 
TMS Treatment is typically provided 5 days per week for 4 to 6 weeks. Effectiveness will increase after each outpatient treatment session. Patients usually drive themselves to and from their TMS appointments.
CALL 732-349-5550 TODAY FOR YOUR FREE CONSULTATION
"TMS worked! I can't say 'TMS gave me my life back,' because the life I have now is a life I have never known. My life is full of joy, light, energy, and promise!"
"Dr. Ramanujam interviewed me and conferred with my doctor's prior to starting TMS.  Nicole Komenda, MA, LAC showed me the treatment room and explained the procedure.  She is very knowledgeable and dedicated to her work.  I highly recommend her."
"Improved sleep, anxiety and depressive thoughts at about week 4.  Staff was very compassionate and caring."   
What does TMS stand for?
TMS stands for Transcranial Magnetic Stimulation.
What is TMS?
TMS is a non-invasive procedure that uses magnetic fields to stimulate nerve cells in the brain to improve symptoms of depression.
Does TMS work for depression?
TMS is a treatment option for adults diagnosed with Major Depressive Disorder who have not experienced depression relief from other depression treatment options or have experienced side effects from antidepressant medications.
How long does TMS last?
Each TMS session lasts about 25 minutes. Patients will typically undergo 30-36 TMS treatment sessions.
Is TMS for depression safe?
TMS has undergone clinical and scientific research for over two decades, all of which support its safe use and application. TMS is non-invasive and FDA-cleared for the treatment of Major Depressive Disorder.
What are the side effects of TMS treatment?
During or following treatment, patients may feel some scalp discomfort. Most common reported side effects include mild headaches and itching/tingling on the scalp where the TMS treatment took place.
Is TMS covered by Insurance?
TMS Therapy is covered by most major insurances including Medicare and Medicaid. Currently, Bright Harbor Healthcare can accept Medicare, Medicaid, Horizon, Cigna, Aetna, and United Health insurance. If your insurance provider is not listed here, the TMS Therapy team at Bright Harbor Healthcare will work with your insurance company for authorization of the treatment.
Can I receive TMS in NJ?
You can receive TMS Therapy right here at the Jersey Shore!  Our TMS Therapy treatment is conveniently located in Bayville, NJ: easily accessible from the Garden State Parkway and Route 9.
Is TMS invasive?
TMS is not invasive. It does not require the use of sedation, drugs, or any other kind of invasive or systemic mechanism. Patients are able to resume their normal activities following treatment, including driving.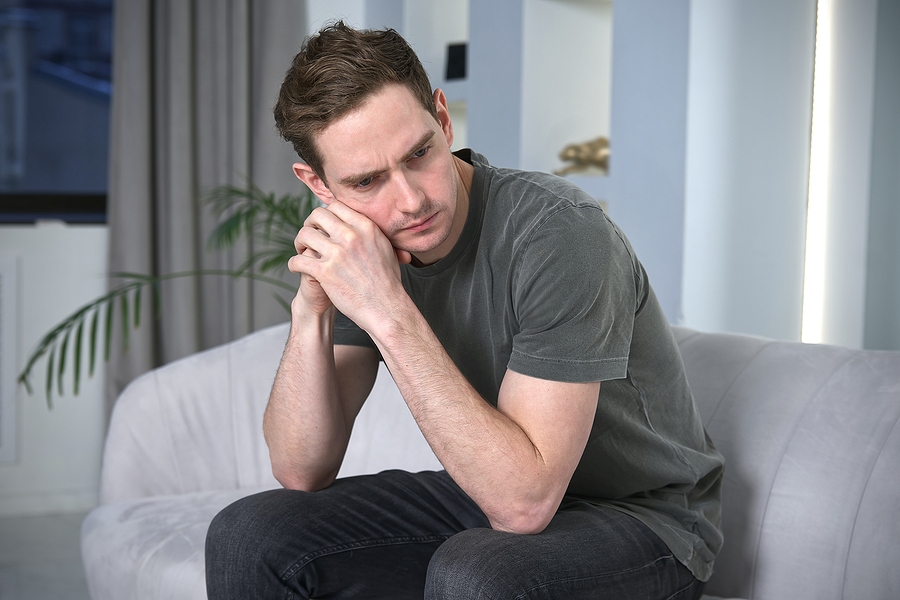 At some point in our lives, many of us will experience mental health challenges that can greatly affect our quality of life. From depression and ...